Terralog Technologies Inc. (TTI™) is a service company focused on the development and implementation of technologies for Sustainable Energy Resource Development. TTI's area of expertise is Clean Energy Geomechanics.  TTI has developed a technology portfolio with multiple applications using its innovative technologies.
TTI's services are built on extensive experience in geomechanics, geology, fracture mechanics, and environmental management with practical field experience.
---
HSE Performance & ISO certification
The Terralog Group of companies have achieved the following Health, Safety and Environment achievements:
August 2017
5500 days without lost time injury or accident. This was achieved at the SFI site in Duri, Indonesia.
April 2023
Terralog Technologies Inc. in Canada successfully renewed the ISO certification 9001:2015 (Quality Management Systems).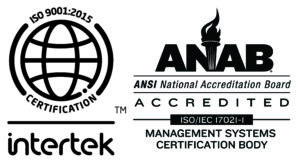 September 2022
PT Terralog Teknologi in Indonesia successfully renewed certification for ISO 9001:2015 (Quality Management Systems), ISO 14001:2015 (Environmental Management Systems), and ISO 45001:2018 (Occupational Health and Safety Management Systems).